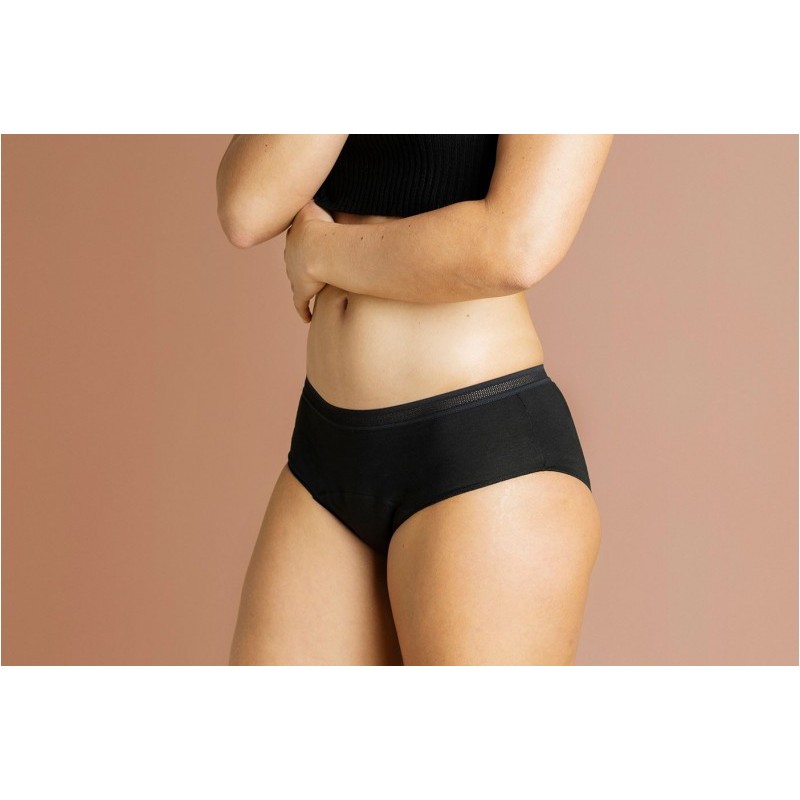  
COCORO Menstrual Panty
Amount of menstruation, vaginal discharge and leaks: Heavy flow
Intimate area: 2,5mm
Composition: 1. Outer: 80% cotton, 39% elastane / 2. Middle layers (only in the intimate area): natural fibres and polyester / 3. Inner (only in the intimate area): 100% GOTS cert. Org. Cotton / 4. Doily: 77% polyamide, 23% elastane.
Properties: No smell, absorbent, water-repellent, breathable, antibacterial.
You can wash them by hand or in the washing machine. You choose, just make sure you wash them inside out, use a neutral soap and air dry.
Cocoro® panties are made with technical textiles that require special care to function optimally. Simply remember this:
Heat can damage them:
Wash below 30ºC.
Never iron or tumble-dry.
Some substances can alter the internal technical fabric and affect its performance: 
Avoid the use of fabric softener or bleach.
Avoid soaps that contain natural oils, and Marseille soap.
No customer reviews for the moment.