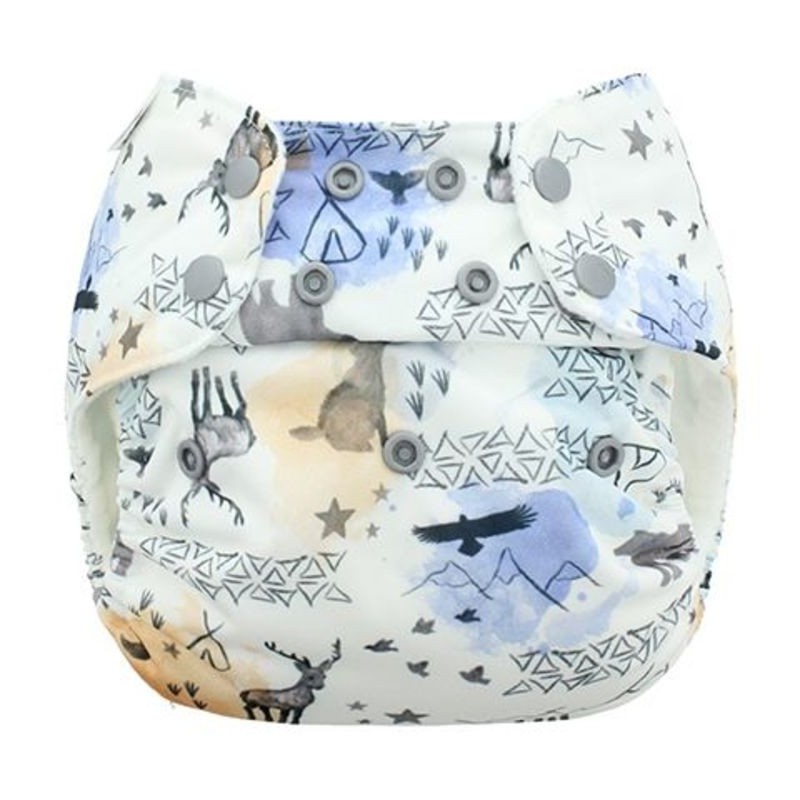  
Blueberry Pocket one-size
The pocket diaper of blueberry with 2 organic cotton inserts. 
It's adjustable in both size and absorbency. Adjust the size as your baby grows. You can use it on most babies that range from 10-35 lbs (4.5-16 kgs). Stuff it with as little or as much absorbency as you need to get you through a quick trip to the store, a long car ride, or maybe even overnight. 

The diaper has an outer layer of laminated polyester knit to keeps wetness in, and an inner layer of high quality microfleece that keeps baby's bottom dry.

All diapers come with 2 organic cotton inserts. Included are a 4 layer small insert, and a 5 layer longer insert that is adjustable for the medium & large sizes. The small insert  can also be used as a doubler when extra absorbency is desired.
Diaper Fabric Content: 100% polyester
Inserts Fabric Content: 100% organic cotton

Made in the USA
Weight Range: 10-35 lbs (4.5-16 kg)

Waist: 9-21" (23-53 cm)

Thighs: 4-12.5" (10-32 cm)

Rise: 13.5-18.5" (34-47 cm)
No customer reviews for the moment.